NRA Range Safety Officer Course
Description
This course is nine hours long and is conducted in a classroom and at a shooting facility. Range Safety Officer candidates will learn roles and responsibilities of an RSO; Range Standard Operating Procedures (SOPs); range inspection; range rules; range briefings; emergency procedures; and firearm stoppages and malfunctions. Each Range Safety Officer Candidate will receive an RSO Student Study Guide, a Basic Firearm Training Program brochure, an NRA Gun Safety Rules brochure, an Instructor Application/Course Evaluation form.
Purpose
This class is designed for those who want to learn more about safety, range rules, and range orientation. Those who need to oversee the range and shooting procedure and to oversee the safe operation of the range. This may be taken for personal goals, to assist at a gun range, or for other organizations that may require this credential such as BSA.
Support/Join NRA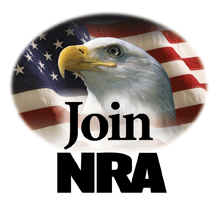 Click HERE to save $10 when you Join, Renew, or Add a year!
Or Join NRA at any class.