NRA First Steps Pistol Orientation
NRA is no longer offering this course. Please take the NRA Basic Pistol Shooting Course. This is offered in 2 parts: Phase I of the Basic Pistol Shooting Course is an online course found at NRA Instructors web site. After taking the online course you may then sign up for the Phase 2 portion that is taken with an instructor.
Phase 2 covers: Firearm Instruction, Responsibility, and Safety Training. There will be demonstrations and review, then range time. It is the NRA's response to the American public's need for a firearm orientation program for new handgun purchasers.
More Details
NRA Basic Pistol Shooting, Phase 2 is designed to provide a hands-on introduction to the safe handling and proper orientation for handguns. This course includes classroom and range time learning to shoot a specific pistol action types. Students will learn the NRA's rules for safe gun handling; the particular pistol model parts and operation; ammunition; shooting fundamentals; cleaning the pistol; and continued opportunities for skill development. Please bring 50 to 100 rounds.
Support/Join NRA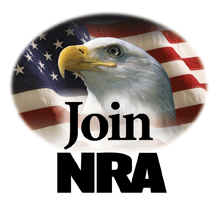 Click HERE to save $10 when you Join, Renew, or Add a year!
Or Join NRA at any class.