Contact for More Information
Contact me for more information or request an application for a specific class. Please include your contact information and email address.


email:
Instructor: Glenn M. Cope
tonkawafirearms@sbcglobal.net

Call: (580) 628-7499 Web site: www.TonkawaFirearmTraining.com

Registration Forms
Please downloard the appropriate Registration Form for the class you wish to take. Please bring by the studio or mail with the class fee. If you are mailing, please allow sufficient time for it to arrive a couple days before the class. Also please call and let the studio know you are registring for the class. If mailing, mail to: Tonkawa Firearm Training, 1410 E. North Ave., Tonkawa, OK 74653.


Oklahoma SDA Handgun License Class
(Carry/License Class and Carry 101 Class Registration form)

This is the class to take after you get your handgun carry license. See the Carry 101 course description for more information.

You may enroll in both classes (Okla Handgun class and Carry 101) for the special price of $150. If you are taking both classes, please fill out the Oklahoma SDA Handgun License Class registration form and check the box for both classes.

Check for a new class coming soon: Practical Pistol I.
Basic Pistol Shooting Course, Phase 1 is online and Phase 2 is an instructor-led course
Refuse To Be A Victim seminar
Home Firearm Safety
Basic Personal Protection in the Home
Instructor Pistol Shooting Course

Class information for the NRA Classes.

Support/Join NRA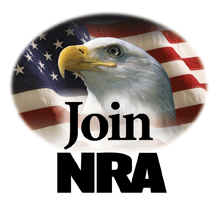 Click HERE to save $10 when you Join, Renew, or Add a year!
Or Join NRA at any class.