Other Classes
Classes will be added as demand increases and as the instructor gains additional NRA qualifications.
Fundamentals of Carry Class
This is a brand NEW class. It is NOT the "License" class, but is designed to answer many of the questions not coverend in the SDA license class. The "Fundamentals of Carry" class is for those who are interested in learning more about carrying a handgun and getting your license.

This class is intended for general information for anyone who wants to know more about why should one want to carry a handgun­ —even if you never indend to get a license.

However, it is good to add this class to the "License Class." We will cover many topics about concealed/open carry that are not covered in the "License Class" such as principles of personal defense in the home, basics of choosing a handgun, and conflict avoidance. Students will receive the book Concealed Carry and Home Defense Fundamentals to take and study.

This class does not include firing a gun or range time. For students who desire to learn to handle and shoot a handgun, the NRA Basic Pistol class is recommended.


Handgun Coaching
The instructor will provide individual or small group work on handgun shooting. If you are interested contact the instructor directly.
Support/Join NRA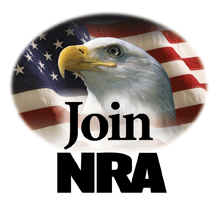 Click HERE to save $10 when you Join, Renew, or Add a year!
Or Join NRA at any class.