Links and Resources
Gun Store
* Lux Firearms LLC, 12050 S. 44th St., Tonkawa, OK 74653. Located just east of Love's off I-35, at exit 211.
Buy/Sell. Gunsmith Service. (580) 628-9909
Purchase a new handgun and receive a discount on a class.
You may register for classes at Lux Firearms!

Online Gun Stores
You may find "good buys" at on line retailers, just remember you will need to have the firearm shipped to an FFL. Contact me or Lux Firearms for this service. Also the FFL will need to do a background check, so ask about the fee for doing this. The on-line retailer will generally charge a shipping fee, so these two costs will be added to that "good buy."
There are many good on-line dealers, I recommend:
Impact Guns
Cheaper Than Dirt

Gun Range
* Ponca City Rifle and Pistol Club Great range; membership only. SW of Ponca and SE of Tonkawa.
Oklahoma Handgun License Information
* OSBI Handgun License web page; Application and Information.
Organizations
* National Rifle Association (NRA)
* Oklahoma Rifle Association (ORA)
* Oklahoma Second Ammendment (OK2A)
* US Concealed Carry (USCCA); Concealed Carry information and insurance
Additional Information
* U.S. Law Shield Firearms Legal Defense Program. See me for more information or visit Lux Firearms in Tonkawa.

* USA Carry

* Information for Boy Scouts working on the Rifle Shooting Badge for airsoft options. There are more links on this web site.
Support/Join NRA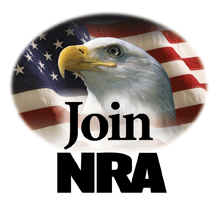 Click HERE to save $10 when you Join, Renew, or Add a year!
Or Join NRA at any class.