Carry 101
OKAY. Now I have my Concealed/Open Carry License. What's next?
The state-required training that is part of the Oklahoma SDA Handgun License Class is very basic. It should be regarded as the beginning not the end of your training. The License class will not make you a responsibly armed citizen, which should be your goal.

Once you take the License class, you need to have several goals to be a responsibly armed citizen. You need to shoot accurately in defensive situations; you need to learn how to draw and fire using your holster—SAFELY! We will practice ,reloads, shooting strong and weak hand; and MORE!

This class will be held on Saturday from 8 am to 4 pm. In the afternoon we will go to the range until 4 pm (approximately). Plan on shooting 225 to 250 rounds. I can offer this class as a Friday evening Saturday morning option, if there is enough interest.

You need to practice these skills, which we will cover in this course. This 10-hour course will introduce you to the techniques necessary for the defensive use of your handgun. This course is designed expressly for the armed citizen who carries a concealed handgun. The NRA Basic Pistol Shooting Course is recommended.

Class Cost — $95
Discounts available for US Law Shield members and for those who have taken the Oklahoma Handgun License Class from Tonkawa Firearms Training. See the Registration Form.
Check the Schedule for upcoming class dates. For Registration Form click here.


Course Content
• Safety Review
• Review Fundamentals of Handgun Shooting
• Drawing from a Holster & Drawing from Concealment
• Correct Presentation of the Handgun
• Emergency & Tactical Reloading
• Malfunction Clearing Drills
• Strong and Weak Hand Shooting
• Balancing Speed and Accuracy
• Close Quarters Combat Shooting Basics
• Point Shooting vs. Instinctive Shooting
Course Requirements
• You will need to bring 200 to 250 rounds of quality ammunition
• 2 dummy rounds/snap caps (I have most calibers if you don't have any)
• Eye and Ear protection; Ball cap
• Sturdy belt and holster (leather or kydex–no nylon/cloth holsters)
• Your Carry Pistol or Revolver (No Single action Revolvers)
• Extra magazines / loaders and carrying pouch
Class Information
Friday evening, we will begin with the classroom portion. Saturday morning we will have a review at 9 am before moving on to the range. Classroom will be held at the Tonkawa church of Christ Fellowship Room. Please contact me at 580-628-7499 or TonkawaFirearms@bcglobal.net if you want to take this course.

Watch the weather, you will need to dress for the conditions. If the day is solid rain, we will reschedule, but if a slight chance of showers, bring a rain jacket. I will bring a cooler with water, you may want to bring snacks and other soft drinks. We will take a lunch break.


General Requirements
• Make sure you arrive in class and on the range on time. Tardiness will result in canceling your class time.
• The instructor may remove anyone from the class at any time for improper attitude or a safety violation in handling a firearm.
• Your firearm must be safe and in good operating condition.
• Handgun must be an appropriate and legal carry firearm.
• Dress appropriately for weather conditions, as the live fire course will be held outside. The only time weather would cancel the range portion of the class is if the instructor deems it unsafe such as during severe lightning or storms or if it is too rainy.
• Pistol rental is available from the instructor.

It is recommended that you take the NRA Basic Pistol Shooting Course, or depending on scheduling, take it before this class if possible. Then after you have taken this course and the NRA Basic Pistol Shooting Class you may take the NRA Basic Personal Protection in the Home, and/or Practical Pistol I.

Support/Join NRA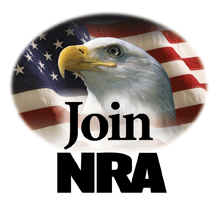 Click HERE to save $10 when you Join, Renew, or Add a year!
Or Join NRA at any class.